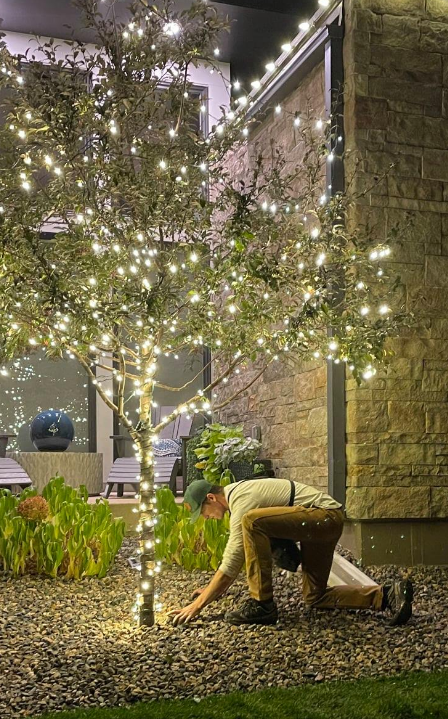 Why Iceberg Christmas Lights
Iceberg Christmas Lights LLC is owned and operated by business entrepreneurs and life partners Nolan and Lexie Shaffer. They have a deep love for bringing joy to their community, sparking hope and love through the actions of their work, and are known for their deep integrity in all of their entrepreneurial efforts.
Benefits
Leading SMD bulb technology = almost no increase seen on your electric bill. No more tangled mess, getting on ladders, strands of lights that won't work, or storing lights and wreaths in hard to reach places. Iceberg Christmas Lights will provide you with an All-inclusive Luxury Light experience.
Giving Back
Iceberg Christmas Lights donates 15% of all proceeds to low income families who have loved ones with Autism. The 15% goes toward providing Iceberg Abilities services which include Alternative communication, motor skill development and life skill development training. See icebergabilities.com. We also are working toward building employment opportunities for individuals on the spectrum.
Customer service
If you ever need to get a hold of someone who can fix your problem we are available 8 am-6 pm Monday-Saturday. To get in touch with the owner contact Nolan at 720-800-8002. Press extension two.
Leased Christmas Lights
Our lights are leased to our customers during the Christmas light season. At the end of the year, we remove and store the lights in our warehouse.
Fully insured
Iceberg Christmas Lights is set apart as fully insured and therefore you can enjoy your Christmas lights season with peace of mind.